Our History:  1838 – Present
Fletcher First Baptist Church was organized under the Baptist Church of Christ on Cane Creek called Salem Baptist Church on November 17, 1838.  It is thought that the organization took place in Blake's Meeting House located in Old Salem Cemetery.  Blake's Meeting House was a place for the gathering of slaves.  They met in Blake's Meeting House for approximately 22 years.  A Meeting House at that time was the building where they worshiped.  The Church at that time was considered to be the people who attended these services.  In the 1800's business meetings were conducted on a Saturday once a month and church services were only held one to two times a month because of pastors traveling around to all the different communities.  During the winter months, church services were called off due to the roads being impassable for three to four months each winter and the pastors unable to make it to the church because of the weather.   Rev. Bailey Bruce and Rev. Merritt Rickman led in the organization.  At this time, the area now known as Fletcher was called Limestone.  It was later called Shufordsville and on September 15, 1886 it was named Fletcher after the Postmaster, Dr. George W. Fletcher.
Salem Baptist Church was started as an arm of the Cane Creek Church with its charter members coming from that church.  Rev. Bailey Bruce was called as the first pastor.  The first church building was located approximately one mile northeast of the present location of our church.
Old Salem Baptist Church was one of the oldest churches in the community.  The building was quite primitive and the cemetery large.  Although many people were buried there – with marked tombstones – the ability to mark the graves was so primitive that it is almost impossible to read many of them.  Many graves have a rock as a tomb marker while others have no tomb maker at all.  There are many unmarked graves that have sunk over the years and are very visible to the eye when you are looking at the cemetery.  The cemetery is located on Blake Drive in Fletcher.    The tomb stones in the cemetery go back to the early to mid 1800's.
The second building was dedicated on May 1, 1897 under the pastorate of Rev. A.I. Justice.  The second building was located on Old Airport Road, just south of Calvary Episcopal Church.  It is currently being used as a house.
In 1926, during the pastorate of Rev. N.B. Phillips, property located on Cane Creek Road was donated by Billie Baldwin and Ed Lance.   The building now used as an AWANA building was first built and used for worship services.  This was a modern brick building which was dedicated, free of debt, October 29, 1939.  This new church building was dedicated in 1926 under the pastorate and leadership of Rev. M.L. Lewis.  The name of the church was changed from Salem Baptist to Fletcher Baptist when this building was occupied.
The early history of the church shows that the members were very strict in matters of discipline, such as irregular attendance, drinking, dancing and dishonesty and were excluded for such.
The early history also shows that there were colored slaves who were members of the church.  A balcony in the building was provided for them.  They were given the same rights and privileges as white members.  November 19, 1870, forty-eight black members withdrew and organized a church of their own, St. John's Baptist Church.
Records show that a great revival was held by the Rev. E.J. Harell in August 1896. He was pastor of Fletcher Baptist Church from August 1, 1896 until February 1898.
A new educational building was planned, under the pastorate and leadership of Rev. Vilas Minton.  It was finished during the leadership and pastorate of Rev. Harold McKinnish.   The new educational building was dedicated March 4, 1956 with a record attendance in Sunday School of 256.  The construction cost of the new educational building was $32,500.00.  It is a two story , brick construction that joins the church which was built in 1925.  The new addition consisted of 16 class rooms, some of which are to be used for assembly rooms for the departments of the Sunday School.  There is a pastor's study, utility rooms, rest rooms, a water fountain and a baptistery that was partly finished.  An oil furnace was installed that would heat both the educational building and the church auditorium.
On October 9, 1955 Salem Baptist Church was changed to Fletcher Baptist Church.
In June 1956, Rev. Henry Colvard was called as pastor of the Fletcher Baptist Church.  Much progress has been seen through his leadership.  Under his leadership the auditorium was remodeled.  A new baptistery was built, the building re-floored and new seats and furniture purchased.  The name of the church was changed from Fletcher Baptist Church to the Fletcher First Baptist Church during this time.
On October 7, 1962, Rev. Ralph Banning was called as pastor of the church.  On April 25, 1965 he accepted a call to Mountain Home Baptist Church, Edneyville.  Rev. N.B. Phillips of Flat Rock has served the church as Interim Pastor until the Rev. R.P. Hamby assumed the responsibility on the first Sunday in October 1965.  When Rev. R.B. Hamby became pastor of Fletcher First Baptist Church he and his wife moved into the parsonage when the remodeling work was completed.  At the time of his pastorate, church membership was 340.
Rev. Odell Barnwell began his pastorate on January 7, 1968 and served as pastor for twenty-five years, retiring in January 1993 due to health problems.  The Fellowship Building was built under his pastorate and leadership.
On April 25, 1993 our current pastor, Rev. Roy Waldroup began his pastorate at Fletcher First Baptist Church.   As the church grew in number, once again the need arose for a larger building.  The situation seemed impossible due to the fact that at the time, property needed for expansion was not available.  But God, who owns "the cattle on a thousand hills" (Psalm 50:10 KJV), saw our need and provided the land necessary to begin a building project.  In March 1999, we purchased the Parris property that was located at the corner of US 25 and Cane Creek Road.  We also acquired land from Ms. Bessie Ward to help with this building project in March 1999 and in November 2000.  The church voted and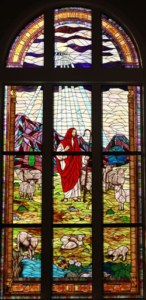 approved to place a bid on Fletcher Elementary School property that was being sold which adjoined our  property in 2001.  The bid was accepted and the property purchased.  Veritas Christian Academy contacted us and was interested in purchasing the school property and the buildings in July 2001.  We sold Veritas Christian Academy the school buildings and the lower field.  The church kept the current ball field, land in front of the school, parking areas, and the playground.  We moved into our new sanctuary on August 29, 2004 and a special dedication service was held on September 19, 2004 with a sermon by Rev. Darrin Waldroup.  In 2005, we purchased the Garren property so we could construct a side parking area and complete this building project.  In August 2005 we installed stained glass windows in the upper windows on the newly built sanctuary.  In October 2011 storm shields were added to the stained glass windows in the Old Sanctuary and the large stained glass window was added in the new sanctuary behind the church Baptistry.  In December 2011 the windows in the hallways of the surrounding new sanctuary were installed with more stained glass.  In February 2012, we added stained glass windows to the two windows beside the large stained glass window in the new sanctuary.  We also added backlighting to all stained glass windows in the Old and New Sanctuary and hallways.  The electric LED church sign was installed in August 2011.
Rev. Darrin Waldroup was elected as Associate Pastor in May 1995 and served as Associate Pastor until July 1996 when he resigned to go to Zion Hill Baptist Church to be their pastor.  In June 2010, the church voted and approved two Associate Pastors to help assist Pastor Roy.  Rev. David Gentry was elected as Associate Pastor for Seniors and Rev. Gunne Davis was elected as Associate Pastor for our Youth and Adults.  They are still presently serving as our Associate Pastors.
The structures, achievements and faces of Fletcher First Baptist Church have changed over the years.  Such change will continue as the years pass.  We are praying that Fletcher First Baptist Church will continue to serve our Lord Jesus Christ faithfully until He comes.
We give all praise to God for everything that has been accomplished during the last 174 years.  We are looking forward to His continued blessings as we abide in Him.
Abide in me, and I in you.  As the branch cannot bear fruit of itself, except it abide in the vine;  no more can ye, except ye abide in me.  – -If ye keep my commandments, ye shall abide in my love; even as I have kept my Father's commandments, and abide in His love.  These things have I spoken unto you, that my joy might remain in you, and that your joy might be full.  John 15.4, 10-11, KJV.
The following men have served as pastors of Fletcher First Baptist Church:
Rev. Bailey Bruce;  1838
Rev. Merritt Rickman
Rev. William Mince
Rev. N. Bowen
Rev. W.L. Wilkie
Rev. G.W. Brooks
Rev. D.B. Nelson;  May 25, 1885 – October  1895
Rev. Wiley Willis
Rev. J.L. Brookshire;  1893 – December 1894
Rev. J.H. Yarker;  June 19, 1895 – February 1896
Rev. E.J. Herald;  August 1, 1896 – February 1898
Rev. A.I. Justice;  February 5, 1898 – January 1899
Rev. T.C. King;  January 21, 1899 – December 1900
Rev. W.S. Huntley;  February 16, 1901 – February 1902
Rev. S.S. Gibson;  April 5, 1901
Rev. T.H. Posey;  1906 – 1908
Rev. T.A. Drake;  March 21, 1909
Rev. Mark Osborn;  September 17, 1911
Rev. J.B. Guice
Rev. N.B. Phillips
Rev. M.L. Lewis;  1926
Rev. F.M. Huggins;  June 10, 1939 – 1941
Rev. E.R. Bartlett;  August 31, 1941 – May 1945
Rev. M.L. Kirstein;  May 9, 1945 – October 1947
Rev. W.W. Worley
Rev. Fred Poplin
Rev. T.S. Henderson;  January 1, 1950 – November 1, 1950
Rev. Vilas Minton;  November 10, 1950 – December 30, 1953
Rev. Bail Rogers; January 1953 – March 1954 – (Interim Pastor)
Rev. Harold McKinnish;  March 14, 1954 – May 1956
Rev. Henry Colvard;  June 1956
Rev. Ralph Banning;  October 7, 1962 – May 9, 1965
Rev. N.B. Phillips;  May 16, 1965 – August 1, 1965 – (Interim Pastor)
Rev. R.B. Hamby;   August 1, 1965 – August 1967
Rev. James A. Bryant; October 5, 1967 – January 1968 – (Interim Pastor)
Rev. Odell Barnwell;  January 7, 1968 – December 1992
Rev. D.K. Brevard; January 1993 – April 1993 – (Interim Pastor)
Rev. Roy Waldroup;  April 25, 1993 – Present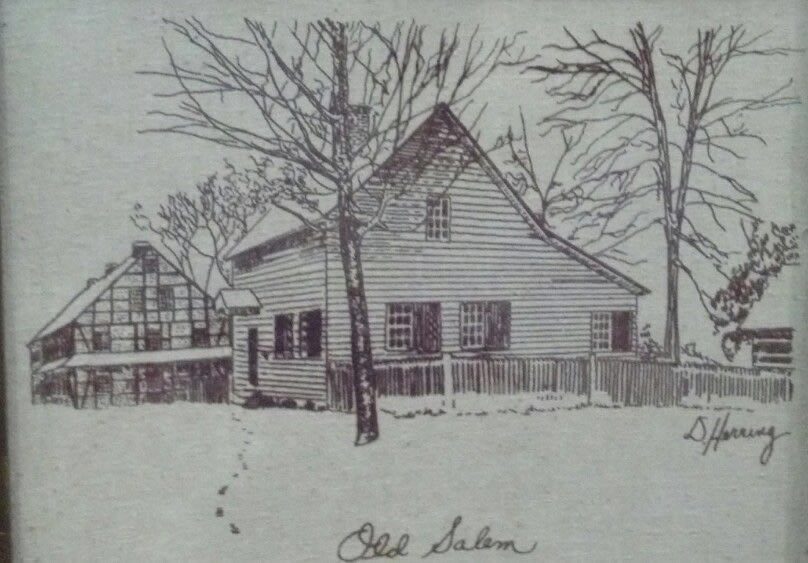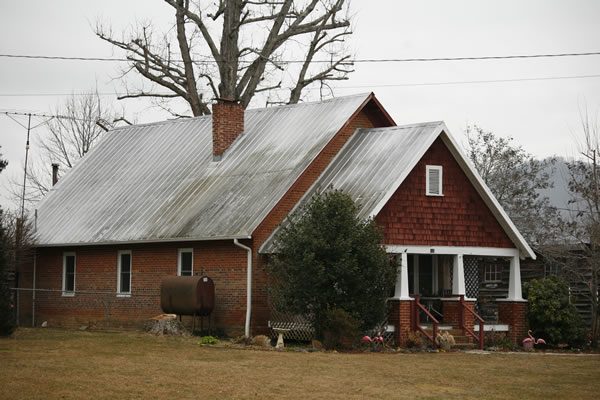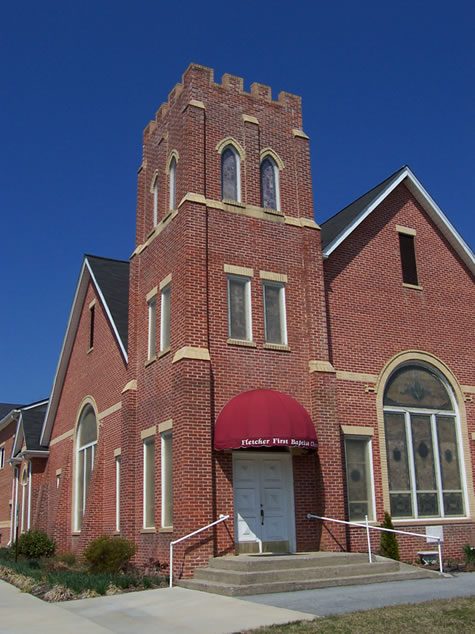 Remember the days of old, consider the years of many generations: ask thy father, and he will shew thee; thy elders, and they will tell thee.
Deuteronomy 32:7